The Ultimate Vacation Guide Series:
City Slickin'
We're not sure about you, but the idea of driving past skyscrapers and tall buildings gives us a sense of awe. Travelling in the city has many perks, such as full access to WiFi, abundance of eateries, and of course, the shopping! Ready for an adventure of "wanderlust and city dust" across Asia?
Weather: Cold

You Need: Outerwear
Credits: Who What Wear
Now, if the city's leaning towards the "I need to wear double layers here" spectrum, it's absolutely mandatory to carry an outerwear wherever you go. It can be a light kimono if it's not too chilly, or a thick leather jacket to brace the cold air. You can definitely find ones that are both fashionable and protective! Remember to check the weather before you head out- you don't want to catch a cold during your trip.
You Need: Boots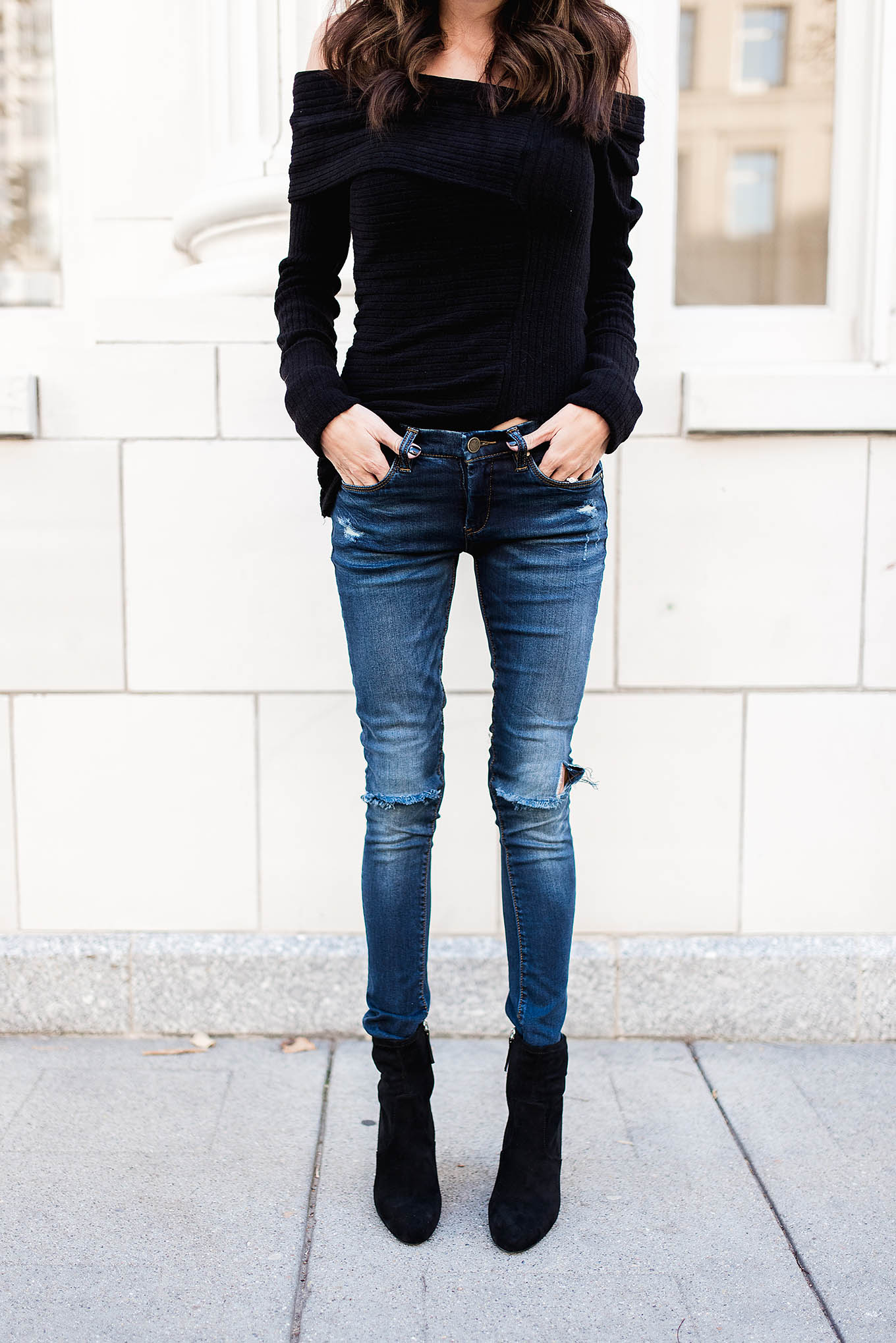 Credits: Hello Fashion Blog
Sure, sneakers and loafers are covered shoes too, but there's a reason why shopping malls stock up with boots in countries that have winter. They provide extra protection, and some even have glides at the sole so you won't slip! You don't have to wear knee-high boots like Rihanna does, but a simple ankle boot will keep you warm enough. Socks are optional, but recommended to avoid awful blisters.
Weather: Hot
You Need: Maxi Dress
Credits: Extra Petite

If you're wondering why this isn't in the 'cold' weather section, we have good reason! While many perceive maxi dresses as a type of clothing you wear when it's cold out, they're not entirely wrong. Wearing shorts or mini dresses out under the scorching sun can give you nasty sunburns. So opt for maxi dresses that have light fabric and a flowy hem yet cover your legs.
You Need: Sunglasses
Credits: Hustle & Halcyon

Just like how you must protect your skin, you need to protect your eyes too! They're just as sensitive, and you need your pair of eyes to be in good condition to take in all the beautiful surroundings. Invest in a good pair of sunglasses that actually have UV Ray protection (we know the cheap ones are really tempting, but don't!) and you're good to go.
About ZEN Rooms
Travel more, pay less! Founded in Indonesia, ZEN Rooms offers budget accommodation for travellers across 39 cities in Asia. Carefully selecting independent and budget hotels, ZEN Rooms guarantees you a stay that's comfortable and of high-quality, without breaking the bank.
Tap here to browse your next vacation accommodation!